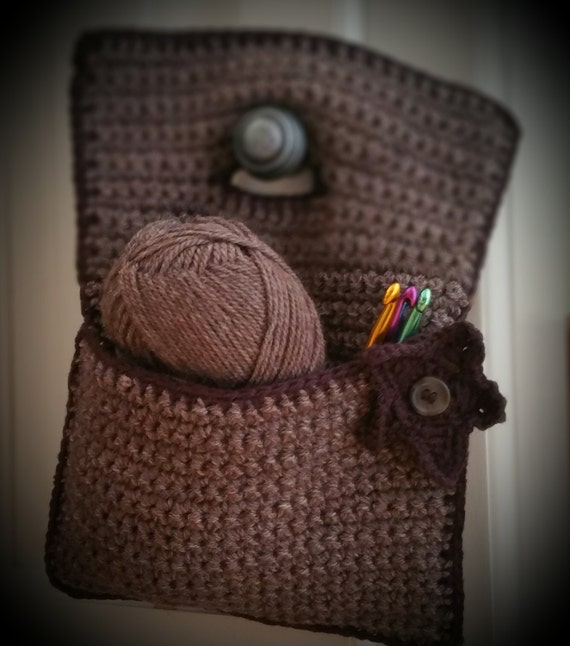 So summer has definitely hit Devon and in hindsight could I have possibly picked a worst time to launch an etsy shop whose predominant stock is made of wool?

With this in mind I went in search of some non weather dependent items.  During my search I became inspired to make a very cool form of hanging storage.  This is great for hanging off of night stands and bedside tables to put your phone in (the wool muffles the annoying vibrations from notifications)  I find mine really useful for my husbands side of the bed to put all his pocket rubble in.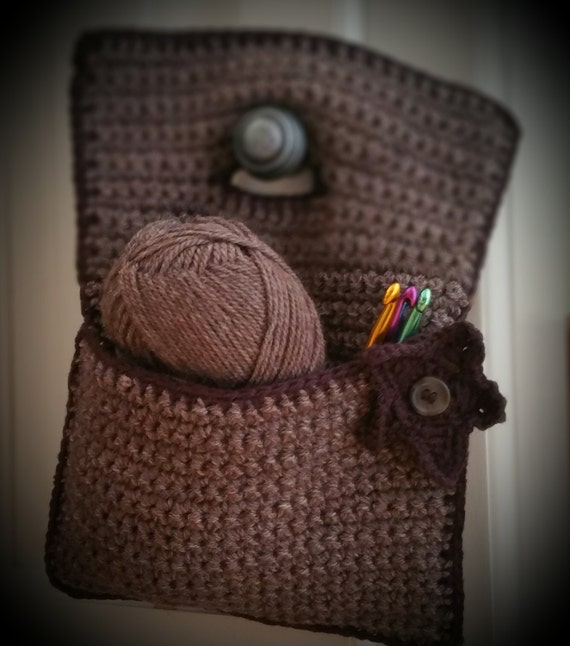 Hanging Storage Pocket
I use mine, as you can see, to keep my crochet hooks handy without them disappearing down the side of my sofa etc.
Another of my favourite summer makes is this super cute fox bag.  It's the ultimate accessory.  Perfect for toddler and adults.  Do you love foxes and need to see more?  Check out Fox Dungarees Hot Off The Hook #2 Can't crochet but desperately need one of your own?  Check out my store and get one on order.  I'm stock piling them for Christmas orders as I think they'll be perfect for stocking fillers but don't delay you don't wanna miss out!
For more crochet makes with a summer theme check out my post Summer and Crochet or if the seasons not an issue and your just hungry for ideas hit this post next! Hot Off The Hook #1