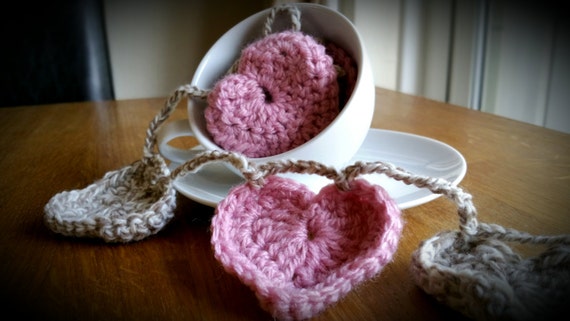 I am shamed by a great many things, 90% of which are not appropriate for public reading, but here I'm referring to the fact that, it's been 4 months or more since I last put hand to key board and embarrassed myself with my mishaps.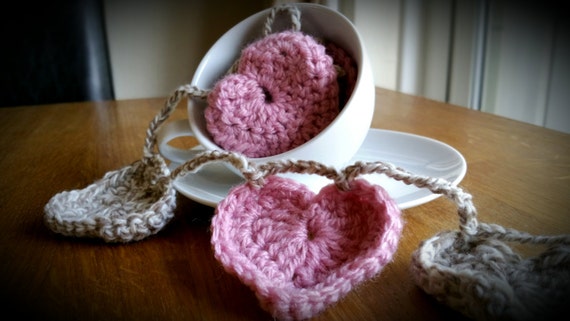 Crochet Heart Garland
In all fairness the hands have not been idle and my crochet journey has continued and so I bring you the end to the beginning part of that story.  What better way to return than with the opening of my new online shop, via etsy, for your convenience also named abeautifulabode.
Further more, as if that wasn't exciting enough, I received my very first order.  Picture below…..how cute are they?
Crochet Pram Shoes
The thought of someone receiving one of my creations filled me with both terror (what if they hate it, what if it's not good enough, what if they're just being polite when they say it's lovely, what if the postman falls into a bog and a crochet loving crocodile, recently escaped from the zoo legs it with my order and it never arrives, what if, what if, what……well you get the gist – obsessive worrier/fear of failurerer – look I'm that stressed now I'm just making up words- enough waffle) as I was saying I was both terrified as per the epic bracket section above and ridiculously excited.  I mean it's really happening this journey that I'm on.  It's no longer the pipe dream of car journey conversations……… "can you imagine if I worked as this……"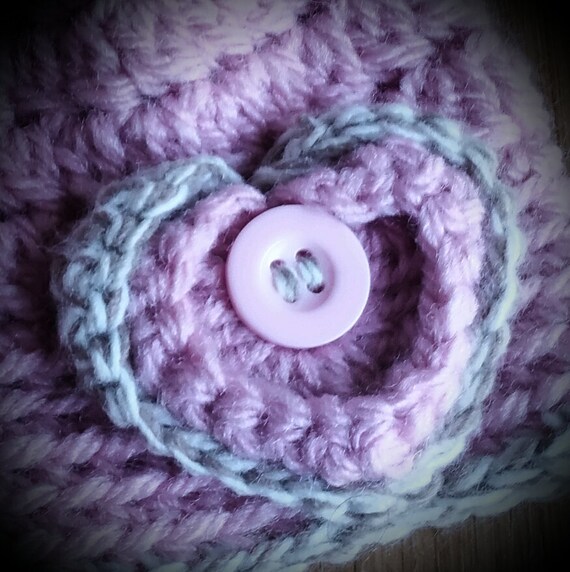 Crochet Heart and Button Embellishment on Girls Hat
I've officially made work aware I won't be returning and financially we're ready for the backlash of me being an official homemaker, crafter, blogger etc.
I've got to say, overall everyone's much happier in the family despite the penny pinching.  The fella occasionally mentions that he needs a spanner to get a 50p out of my ass but other than that everyone seems good with the changes and I just keep reminding myself.  THIS IS MY LIFE NOW only one word can follow this statement AMAZING.
So back to the crochet.  I've popped some more pics below of some of the items I've finally got to grips with and I've got to say they've come along way since that first hideous pair of green monstrosities.
Green Monstrosities
It just goes to show that when you have an insane amount of stubbornness coupled with spare time on your hands you can accomplish the insurmountable.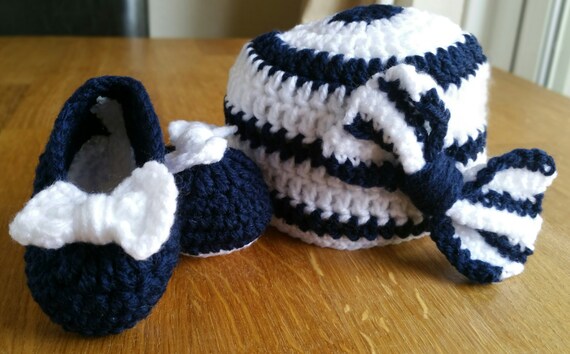 Nautical Hat and Pram Shoe Set
I will confess that my fingers do ache regularly and my husband still looks at me like I'm a lunatic (it's possible he's always looked at me this way I've just never noticed before) but I'm proud of my accomplishments so far and hope they continue as I move forward.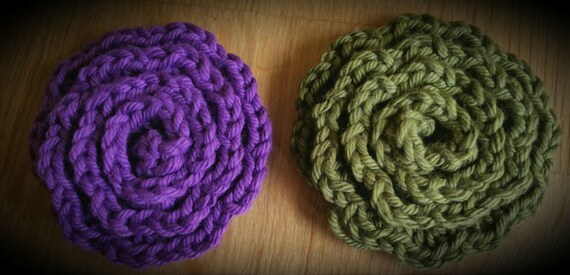 Face Scrubbies
Next on the agenda, as far as projects go, is the newly acquired green house and veggie patch so keep an eye out as those posts will be hitting the blog soon.
Please check out my shop on Etsy I still get huge kicks from checking the stats and seeing that someone else has looked at one of my items, even if they don't buy it and as always your feedback is always welcome.
Huge thanks go to my fella for doing the pictures of my items and just generally being amazingly supportive and putting up with how mental I am on the inside and loving me anyway.
Do you have any suggestion for me to make???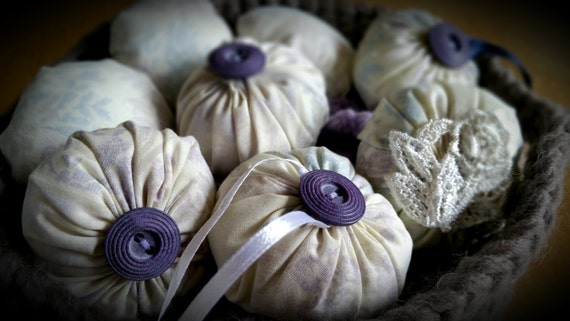 Hand Sewn Vintage Inspired Pin Cushions